Podcast: Play in new window | Download
Subscribe: Apple Podcasts | Android | RSS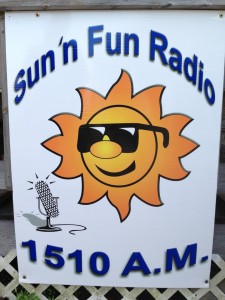 Today's show was broadcast LIVE from the deck of SUN n FUN Radio on Thursday April 10th, 2013 on 1510AM Lakeland, FL. We've edited the audio and packaged it as Episode 47 in case you weren't able to join us when we were live, so this is our replay for your listening enjoyment!
Pre-Flight
Due to technical difficulties at show beginning, you'll hear Carl Valeri and Larry Overstreet leading the show until Sean Moody, Rick Felty, and Len Costa were able to patch in.
Cruise Flight
Show Notes
New light sport area
2013 SnF attendance
Listener shout outs
After Landing Checklist
~ Picks of The Week ~
No Picks of The Week were included in this LIVE episode.