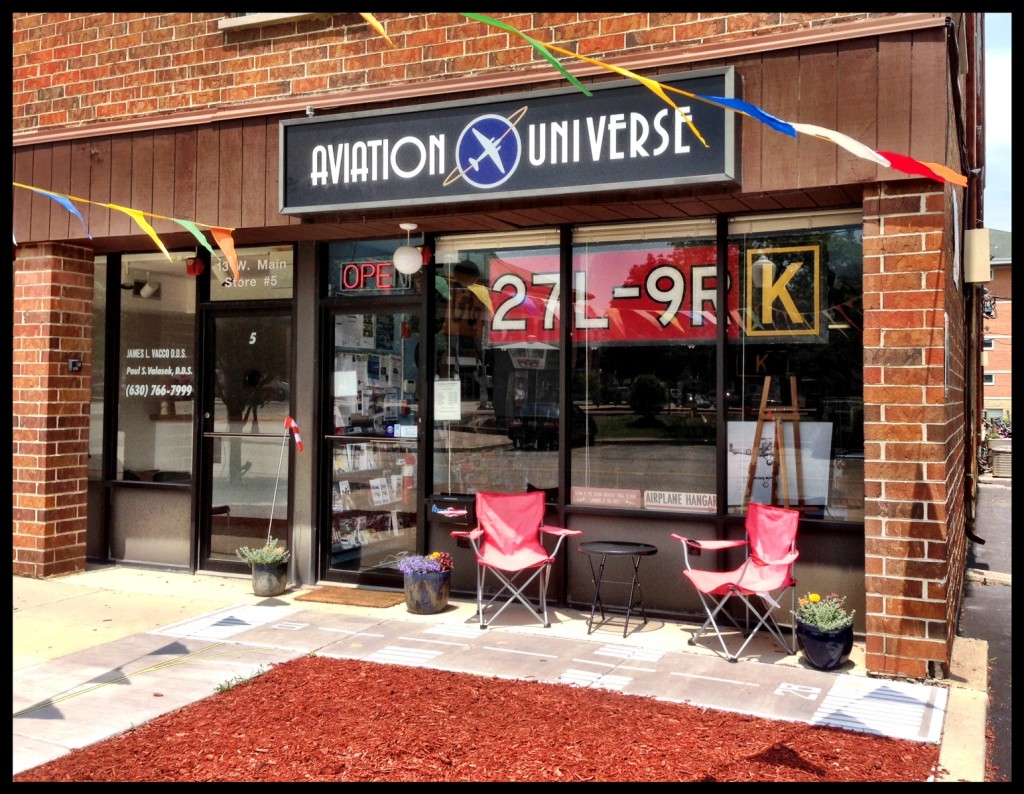 Podcast: Play in new window | Download
Subscribe: Apple Podcasts | Android | RSS
Recently co-host Len Costa had an opportunity to visit Aviation Universe, a local pilot shop in Bensenville, IL. During his visit he met the shops owners, Lora Yowell and Richard Wells. What ensued was a fun interview detailing the history of the store, the owners background in aviation, meeting Orville and Wilbur (the dogs), and even a commuter train happened to find it's way into the show.
Other topics include:
Beech Musketeer

RCAF
Normandy Hurricane Pilot
Canadian Pilot
Canadian to FAA Certificate Conversion
Civil Air Patrol
Flight Instructor Certificate
FAA Charts
Pilot Training Materials
Collectible Models
Kids Toys
Handmade Crafts
Meigs Field
Jewelry
Magazines
Lanyards
Stickers
Pins
ORD Airport Watch (mentioned on CNN)
United 787
Air Berlin
Karlene Pettit
Flight For Control
Airplane Spotting
And a whole heap more!
The store is located at 13 W Main Street, Shop #6, Bensenville, IL and available online at AviationUniverse.us. Follow AviationUnvrse on Twitter, Like Aviation Universe on Facebook, or join Aviation Universe on Pinterest.