Podcast: Play in new window | Download
Subscribe: Apple Podcasts | Android | RSS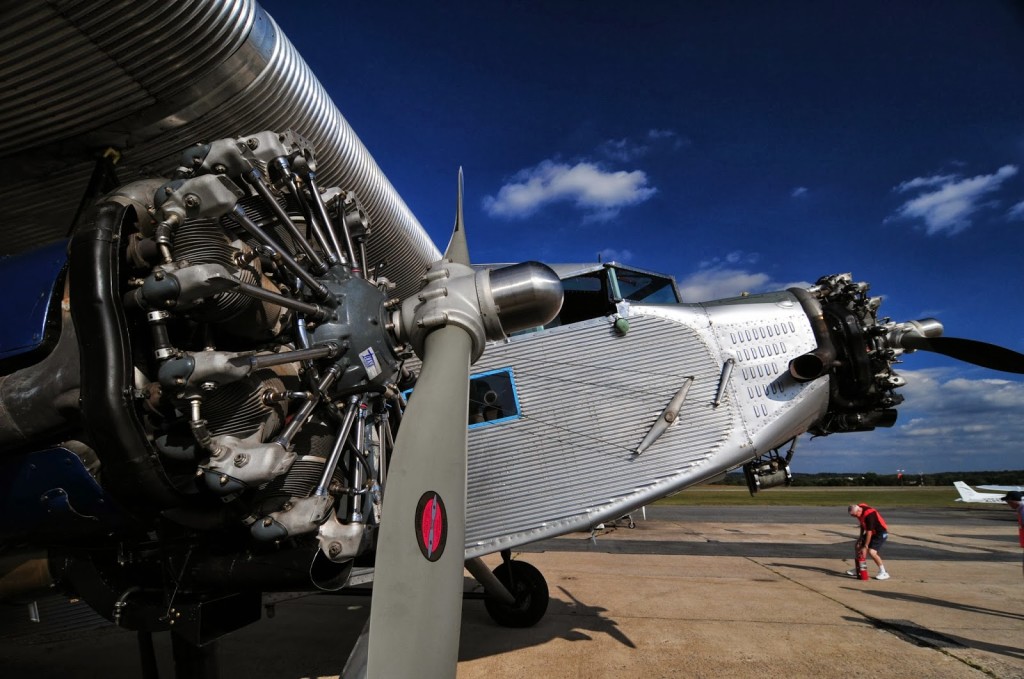 Episode 58 is here for your listening pleasure and the usual group of aviation trainees were in the house; Len, Carl, Victoria, and Rick. Sean tried to dial in from the one of those iconic red phone booths while on vacation in England but we couldn't keep the connection, so the show went on.
Today, Victoria shares her story of a recent flight in the Ford Tri Motor around Frederick, MD while accompanyied by Turbo the Flying Dog. We understand it was quite a thrilling experience and we talk about all things Tri Motor as a result including how you too can catch a ride in this historical flying machine. Following that, Len talks quickly about a recent forced landing on Lake Shore Drive in Chicago after an airplane made an emergency landing in the city.
Also check out the announcements and Picks of the Week for this episode. Now let's get down and dirty!
***Don't forget to share this episode by clicking that Like, Share, Tweet button to spread the love!***
Pre-Flight
Announcements
Cruise Flight
Show Notes
Book your ride at FlyTheFord.org
Fly right seat in the Tri Motor
Tin Goose 100kt cruise speed
Oldest flying all metal airline in the world
Largest flying aircraft of it's age in the world
Models: 2AT, 3AT, 4AT, 5AT
Pan Am Airways first commercial Tri Motor operator
Only 12 Tri Motors flying worldwide
Tri Motor flying video
Dogbooks – the pilots logbook for dogs
Flying With Pets SMAC episode
Squawking 7700
After Landing Checklist
~ Picks of The Week ~
This Episode Is Sponsored By