Podcast: Play in new window | Download
Subscribe: Apple Podcasts | Android | RSS
Episode 61 is live and in living color with your favorite group of aviation drones – Carl, Victoria, Rick, Sean, and Len. We've got a special guest on the show today who's going to talk about drones and unmanned aerial systems. From the in's and out's of regulatory concerns to privacy and security, we learn nearly everything there is to know about this often-controversial topic of unmanned aerial vehicles navigating our nations airspace. This show is full of really great information and takeaways.
Grab a drink and settle in! Here we go.
***Don't forget to share this episode by clicking that Like, Share, Tweet button to spread the love!***
Pre-Flight
Announcements
Sign up to become a Stuck Mic AvCast VIP! We'll deliver all of our content right to your email inbox and you'll even get sneak peeks at episodes before we publish them to the general public. Sign up at StuckMicAvCast.com/VIP.
The Practical Guide to Winter Flying e-book is now for sale in Amazon Kindle Bookstore and Nook Bookstore. Once Apple reviews the book it will also be available in the iBook Store and we'll be sure to let you know once that happens.
Speaking of The Practical Guide To Winter Flying, we're running a very special holiday promotion called "30 Days Of Thanks" where you can get $20 off the winter flying course by using

coupon code

"thanks2013" during checkout. This is our way of thanking you for all your loyalty and listenership in 2013 because we truly believe this e-course will help you fly safer and fly smarter during the cold, winter months. The promotion started on 11/29/13 and ends 12/29/13 so make sure you act fast before this coupon expires (and it will)!
Shout out to our sponsors, Aviation Universe and For Pilots Only for supporting this episode, we genuinely appreciate you!
Cruise Flight
Show Notes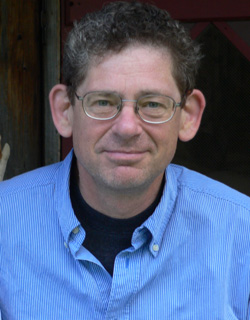 Today we interview Max Flight, one of the producers of the Airplane Geeks podcast and owner of ThirtyThousandFeet.com. Max became interested in aviation as a child watching the space race and he recently retired from Pratt & Whitney. He prides himself on the quality of his website and podcast and consistently books high-profile guests. Max recently launched a new aviation podcast all about drones called The UAV Digest and he joins us today to answer our questions about all flying things unmanned.
What got Max interested in flying
How has Max helped others get started in podcasting?
How does Airplane Geeks change as hosts come and go?
How will unmanned aerial systems change the aviation ecosystem?
Will drones pose a safety risk to pilots?
Be sure to let the FAA know what you think about drones!
Can local authorities create rules pertaining to drones?
What are the privacy concerns?
What are some possible drone applications?
Will there be a job market for drone pilots?
When model airplanes become drones
What are the cybersecurity concerns?
Will there ever be pilot-less passenger planes?
How will sense-and-avoid work?
After Landing Checklist
~ Picks Of The Week ~
No Picks Of The Week were including in this interview episode
This Episode Is Sponsored By