Podcast: Play in new window | Download
Subscribe: Apple Podcasts | Android | RSS
Pre-Flight Checklist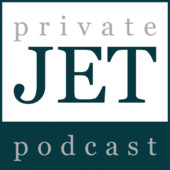 Carl, Eric and Rick are here interviewing Tom Wachowski of the Private Jet Podcast.
Update on Log Ten Pro: Rick had an update on his pick of the week Log10Pro. Log10Pro is not currently compatible with iCloud. When the problem is fixed there should be an update, which is usually a free update but it is possible it could be a paid upgrade.Check their website for details.
Aerospace Discovery Weekend: Eric announced that the Wings & Things aviation youth camp from Sun N' Fun is being rebranded as Aerospace Discovery Weekend, and is taking place the weekend of October 24th, 2014. A lot more activities have been added. This is a camping event, and children 8 and up can get their first flight. Carl and Eric will be attending recording interviews and possibly live broadcasting.
Aviation Maintenance Presentation: Carl recently participated in a W.I.N.G.S. Safety Presentation, and was given permission to post the slides online. The talk covers new GPS rules and other important recent changes.
Turbo the Flying Dog: Victoria has an article out on Buzzfeed about Turbo with a great animated picture of Turbo.
Cruise Flight
Our main topic today is an interview with Tom Wachowski of the Private Jet Podcast.
Tom discusses currency in the planes he flies, some of the technologies used and the rules surrounding them.
Tom and Eric discuss the differences between being current and being proficient.
Letters of Authorization and other things needed to stay in compliance with corporate jets, which are more difficult than smaller planes.
Tom's career path into Corporate Jets.
How the scheduling works for corporate pilots: scheduling ahead of time versus being on call.
Rick asked about plane ownership versus renting, which led to a discussion on using corporate jets and the organization No Plane No Gain, which crunches the numbers on why corporations need planes to save time and money.
After Landing Checklist
~Picks of the Week~
Since this is an interview show, there are no picks of the week. Enjoy the interview!
This episode is sponsored by: