Podcast: Play in new window | Download
Subscribe: Apple Podcasts | Android | RSS
Pre-Flight Checklist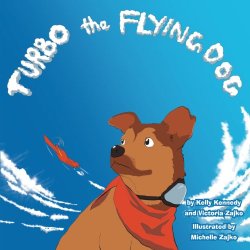 The whole gang is here for the last new show of the year (hey, that rhymes!) including Turbo, the Flying Dog!
We start with some announcements. Eric has a shout out for Jason from Alaska (brrrr!) who despite setbacks is continuing to his work on his aerospace education.
Victoria announce that Turbo the Flying Dog book is now for sale click here: Turbo the Flying Dog (Volume 1)
.
Cruise Flight
Victoria discusses the Dare to be Different scholarship, which requires you to do something unique in aviation. Using her GPS she flew in the pattern that spelled out "dare 2 be." You can see the details on her blog. Victoria was also on Airplane Geeks.
The topic for this week is their reflections on their year in flight, including what they did in aviation and the most amazing thing they saw from the air.
Eric discussed using General Aviation to go visit his sister when she had her baby.
Sean talked about getting a ride on Fat Albert, the Blue Angels C-130 that does something akin to aerobatics.
Victoria said one of her favorite things is sharing aviation with others, and how earlier this year her and her husband flew their plane along with another couples plane for a special hamburger.
Carl's best flight was actually getting to fly a 172, which is a big change after flying for the airlines. The most beautiful thing was seeing wave formations flying into Trinidad.
Rick said he did not do any flying this year due to family commitments and discussed the difficulty of trying to stay current and how important that is if you really cannot go flying anywhere. However he did discuss flying around New England at some really beautiful airports.
After Landing Checklist
~Picks of the Week~
This episode is sponsored by: