Podcast: Play in new window | Download
Subscribe: Apple Podcasts | Android | RSS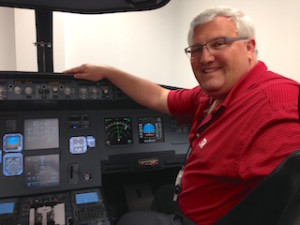 What Makes a Good Student?
The whole gang is back including Sean!
Pre-Flight Checklist
Sun n' Fun is almost here April 21-26. Carl and Eric will both be here (despite what Carl thinks on the show!). In fact the next show will be LIVE from Sun n' Fun at liveatc.net/snf.
Tonight we are working on clearing out the backlog of listener email going back to the middle of 2014. You can continue to send us questions at contact@stuckmicavcast.com. Going forward we will be answering them on a regular basis.
Eric and Victoria recently updated their meet the hosts bios.
Sean recently got current in a DA-20.
Sean also said the B-29 "Fifi" will be flying all over the country this summer. Check out the Commemorative Air Force Website for dates.
Cruise Flight
Topics covered:
Know Your Why
Commit to a consistent training schedule
Commit to a consistent study schedule
"Chair Fly"
Ask Questions
Be prepared
Take your training and have a healthy respect for the training environment
Be open to learning and input
Have fun while learning
Join a flight club and share aviation
Check on your recreational mindset
Be open to feedback
Apply the naked butt theory to training
Set and know your training milestones
Ask for homework
Realize ground briefing time is important
Know what's next in your training and prep for it
Pick a professional CFI
Schedule time every week to fly AND to study
Fly no less than twice a week
Set training milestones and hold yourself to them
Simulation!! Logable or not
Communicate and expect communication in return
Flight training is not an on/off activity – must prep before and review after
~Picks of the Week~
Eric: Waze, a crowd sourcing traffic app to help you be on time, including for getting to the airport!
Rick: Air Wings, an aviation game based on point of view flight of a paper airplane
Victoria: The Aviator's Wife by Melanie Benjamin historical fiction about the wife of Charles Lindbergh
Sean: Ageless Aviation Dreams, a non-profit honoring US Military veterans by giving flights in a Steerman
Carl: Colorado Pilots Association, which has tons of information on mountain flying, backcountry flying, etc.
After Landing Checklist:
Check out our new Pick of the Week Page
To find all the ways to contact us check out our Contacts Page