Podcast: Play in new window | Download
Subscribe: Apple Podcasts | Android | RSS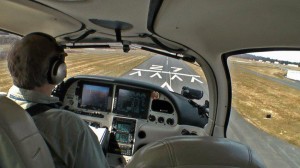 Carl, Rick, Sean, and Eric are here for this show. Victoria is on vacation in Ecuador. Larry Overstreet is also sitting in.
Pre-flight Checklist
Announcements:
For episode 100, we are asking you the listeners to participate by sending in your 100th something in your aviation career. It could be your 100th landing, 100th trip to the airport, etc. Send an email to contact@stuckmicavcast.com
Check out Jeff Kennon's The Day I Learned to Fly. Carl Just received his hard copy, and Larry just got one for his grandson
Socialflight.com is a great place to find all kinds of aviation related social events like fly-ins, seminars, etc.
Carl has given in to peer pressure from his co-hosts and ordered himself an Apple Watch! If anyone has any Apple Watch app recommendations please e-mail us.
Cruise Flight
This week we are covering email from our listeners:
A vote for the best show of 2014, which was episode 67 with Russ Roslowski talking about designing approaches.
An email from Switzerland, thanks for the show!
A question from #asksmac: Do ATP rated pilots know how to recover from a stall?
Books discussed:
Pick Of The Week:
After Landing Checklist:
Thanks to Larry for coming on. This show is sponsored by: