Podcast: Play in new window | Download
Subscribe: Apple Podcasts | Android | RSS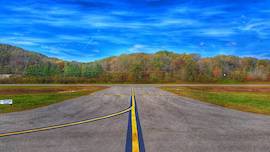 Eric, Rick, Victoria, Larry, Russ and Carl are all here to discuss winter flying, stabilized approaches, and flying when sick.
Preflight Checklist:
Sponsor: AviationCareersPodcast.com – Scholarships, Career Counseling, Interview Preparation and more. Go To AviationCareersPodcast.com.
Announcements:
Follow Us On Instagram:
Eric Crump – Students interview. Four of his students just interviewed and were given offers for ExpressJet. Carl helped with interview prep, 100% of students Carl has helped with interview prep have received job offers!
Carl reads an email from a listener about his success story.
Cruise Flight:
Flying Sick – Tis the Season for Colds
After Landing Checklist:
Picks Of The Week:
Eric – ASI interactive online courses Great free resources for anyone that needs a refresher or for learning new skills.
Carl – Avidyne IFD440 Video Page Lots of video tutorials for using the 440.
Russ – NASA web page and apps.
Rick – Unmatched Air Traffic Control It's a pretty good ATC app, but there are some drawbacks.
Victoria – Lularoe Airplane Leggings Very popular leggings for women, some of which now have aviation related prints.
Larry – PilotMall A great place to get all kinds of aviation related gear.
Links Mentioned In The Podcast:
Video Of The Week: