Podcast: Play in new window | Download
Subscribe: Apple Podcasts | Android | RSS
Preflight Checklist: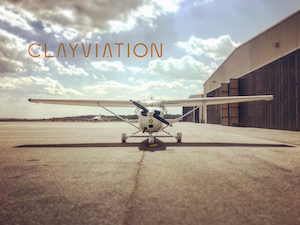 "There is something magical about a seed planted in our younger years. So many passions are born during this time, and the seed that gets the best water and sun is the one that grows the strongest. In aviation, it's not hard to find people completely addicted. The bug bites hard. ClayViation is about growing that passion." – Clay Aviation
Sponsor:
Aviation Careers Podcast inspires future aerospace professionals by providing an inside look into aviation and aerospace careers. Aviation Careers Podcast publishes the largest scholarships directory and provides interview preparation and career coaching. To find out more visit AviationCareersPodcast.com.
Advanced Holding Patterns – ExpertAviator.com use Coupon code "BackToSchool" for 50% off.
Announcements:
Carl recently got his SUAS certificate to fly drones!
Cruise Flight:
E-mail from Clay.
How Clay's passion for aviation burned inside and how he reignited the fire with a gift of flight!
Clay's mission is to inspire others to follow their dreams and fly.
Ways a flight simulator can make you a better pilot
Innovative drone uses
Clay's future and the future of general aviation.
The importance of getting youth involved in aviation.
What does it take to inspire tomorrow's pilot.