Carl Valeri – @ExpertAviator – My name is Carl Valeri and my passion is flying and aviation.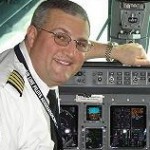 I am fortunate to have turned my hobby of flying into my profession as a flight instructor and airline pilot. My passion for airplanes and flying started as a child building model airplanes, but  May 1, 1989 I took my first flight in a small airplane and I was hooked. Now I spend more days in the air than on the ground.
My website, ExpertAviator.com, is both educational and entertaining. I truly believe in the axiom "a good pilot is always learning". Regardless of the type of flying you can always learn, I hope you will take away from this site new insights and knowledge that will make you a more competent and safe pilot.
For those interested in aviation and that do not fly airplanes, I also discuss topics and terms you may hear in the news or from friends to provide you with further understanding of the aviation either as a enthusiast or a user of the air transportation system.
I love my job in aviation and want to motivate others to discover the many jobs in aviation and aerospace so I started another podcast, Aviation Careers Podcast. If you are interested in a motivational and informational podcast that will help you move forward with your aviation career goals visit me at AviationCareesPodcast.com.
---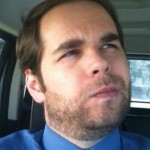 Eric Crump – @SeeEricGo Aviation is awesome! I've always felt that way, but living it every day has just cemented that fact in my mind. Since I was eight years old, I have never stopped looking up when an airplane flies over my head. It's an addiction, but the good kind.
My first flight was the day after my 13th birthday. I cut grass and worked for the family business to fund a portion of my initial training. The rest of the cost was co-funded by my parents who were incredibly supportive of my dreams, but who also taught me that anything worth having must be earned. I soloed on my 16th birthday and earned my private pilot certificate a month after my 18th birthday. After five years and 98 hours, I accomplished a childhood dream. Luckily, I realized there was so much more to do.
I completed the remainder of my pilot training and my degree at Middle Tennessee State University, where I also met my awesome wife, who is also a pilot. I flew professionally in corporate aviation in Atlanta for some time before moving to Florida to become the Aviation Content Manager for Gleim Publications. After several years there, I accepted my dream job, not only running a collegiate aviation program, but also building it from the ground up. I am now the Aerospace Program Director for Polk State College, in Lakeland, Florida. I don't think it is possible to love what you do more than I do.
Blessed beyond measure, flying airplanes, passing on what was passed to me, and loving every minute of it!
---
Victoria Neuvi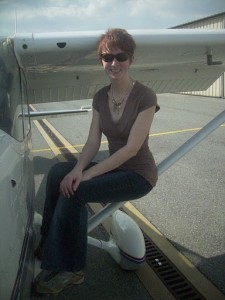 lle – @ToriaFly – I don't believe I had a choice but to love airplanes as a child, it was either that or attempt to block out all of the animated aviation talk around me. I have always intended to be a pilot "someday". That "someday" finally came when I made the decision to not continue in college and pursue different life goals. Those decisions eventually led me to a career in aviation insurance, joining a bunch of goofy guys on
an aviation podcast and developing an aviation children's book series. Ever since, my eyes have been to the sky!
---
Rick Felty – @RFelty – Beginning as a kid, playing with my father's early mainframe flight simulator, I've always loved things that fly. However I only recently found space in my life to learn how, getting my single-engine land PPL in the summer of 2009. Since I'm a high tech geek, it's no coincidence that I got there with some of the latest aviation technology, passing my check-ride in a G1000 Cessna 172, after doing most of my primary training in a Cirrus SR20.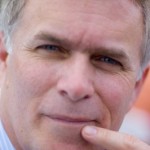 As a marketing/advertising executive and writer/producer I'm an avid photographer and videographer, and love turning those lifelong skills loose on my new flying avocation. I'm probably not totally alone when I say that I got into flying because of the amazing visuals. My images can be found at my blog www.rickfelty.com and my flying videos at www.youtube.com/rdfelty.
I balance my time between work, aviation and my amazing supportive family. As the lowest time pilot on the podcast, I hope to add a new pilot's perspective to the wide-ranging discussions. Oh and I just read Victoria's bio and would be happy to take any of the non-muffin blueberries she doesn't want.
---
Larry Overstreet –  @Larry Overstreet When I was a toddler, my folks owned a three-unit apartment building. We lived in the main level, and they rented out the other two apartments. One of the tenants was a couple who were schoolteachers by day. But they also were building and restoring airplanes in the apartment nights and weekends. On more than one occasion, my dad had to go upstairs and ask them to knock it off for the night, as they were running the air compressor when my parents wished I would go to sleep, but instead I was kept awake by the noise. That's how I came to know John and Betty Monnett, who later went on to found Sonex Aircraft. In some ways I (gratefully) blame John for my aviation affliction. I am currently building a Sonex in my basement. Yes, I CAN get it out.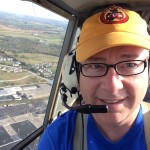 When I was 13 years old, my mom heard on WGN radio that you could get introductory glider rides at Hinkley, IL. She and Dad got me one for my birthday. I was hooked. For the next year, I mowed lawns, shoveled snow, and baby-sat to earn money to fly. I soloed a Schweizer 2-33 glider at 14, and finally got my private pilot, glider rating at 17.
I ran out of both time and flying money during college. After getting married in 1987, we moved to Northwest Arkansas where my amazing wife told me I should start flying again. As a good husband, I didn't need to be told twice. I soloed a Piper Tomahawk and later took both my Private and Instrument check rides with the same DPE who gave Carl his check ride.
Six kids and a move to Colorado caused a 15 year hiatus from flying. Then we ended up moving to the Milwaukee area where in addition to my day-job as an IT consultant in business intelligence and data warehousing, I am now flying gliders again, and serving as one of the tow pilots for my glider club in a Piper Pawnee. I am in a flying club in Madison Wisconsin (Archer, C182RG, Diamond DA-40) where I also coordinate the KMSN chapter of IMC Clubs, and I also fly Piper J3 Cubs at Hartford Wisconsin (KHXF). I especially love giving people their first glider or Cub rides.
I started attending Oshkosh in 1979. You can find me in Camp Scholler every year. Since 2012, I have volunteered with Sun-n-Fun Radio.
---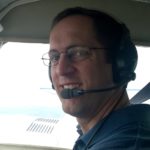 Russ Roslewski – @RussCFI, Facebook: www.facebook.com/cfiruss – It all started at an early age like most of us – for me I know it was at least as far back as age 6. My parents bought me a book for my birthday titled "How Things Work". Though this book was well above a 6-year-old reading level, it had detailed descriptions, pictures and cutaway drawings of jet engines, supersonic airplanes, helicopters, and all kinds of things. I loved it, and still have it! I began to prepare for a career in aviation. At 18 I was accepted into the U.S. Air Force Academy, and earned my Private Pilot certificate while there. Sadly I was determined medically disqualified for Air Force pilot training, but after graduation I went into an interesting 11-year career in Air Traffic Control and Airfield Management, earning both tower and radar ATC ratings and gaining experience with airfield construction, maintenance projects and safety standards.
Since leaving the Air Force, I have worked in various federal agencies in such fields as flight safety, maintenance safety, accident investigation and other aviation-related functions. I have continued to add new ratings and endorsements every couple of years, and get anxious when I haven't learned something new in a while! I very much enjoy continually learning new things about aviation and am as fascinated about flying as I was as a child. Although at first flying was just a hobby, in 2012 I became a flight instructor and now have the joy of passing that excitement on to others. I keep active with part-time flight instruction and occasional contract piloting in the Oklahoma City area. I have a (sporadically updated) blog mostly about instrument procedures at http://cfiruss.blogspot.com and am always looking for topic recommendations.
You can contact me at Twitter or Facebook linked above, or at cfiruss@gmail.com.
A long time listener to the SMAC, I am excited to join the team!
---
Tom Frick – @TomFlys When I was a young kid, my family moved to Europe and then back to the US a few years later. On the flight back home, a flight attendant brought me up to the cockpit of the 747 we were in (yes, there was a time when that was commonplace.) I can remember the pilots sitting there in their uniforms and all of the buttons, levers and gauges. From that day I was in love with airplanes.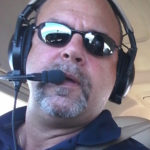 I would spend hours building models of fighter planes and would hang them up with fishing line from the ceiling in my bedroom in dog fighting positions and dream of flying through the sky in them. I thought for sure that I would go into the Air Force and become an ace.
But, as I matured, life threw some different challenges my way, and my path put me to work instead. I started a career, met a wonderful woman, married her and we raised a family. One day, this wonderful woman bought me a discovery flight as a gift. It was a 20 minute flight over the beaches on the west coast of Florida where we live. I was hooked! I soloed at 14 hours and ran out of resources to continue my training and thought I was through.
After not flying for a while, I mentioned to my wife that I really wanted to fly, she said "go ahead." I said "we can't afford it" and she said "I know, do it anyway." God bless that woman!!
So, I pursued my Instructor Certificates and today love to fly and spend time with students, helping them to be safe pilots and achieve their aviation goals.