Podcast: Play in new window | Download
Subscribe: Apple Podcasts | Android | RSS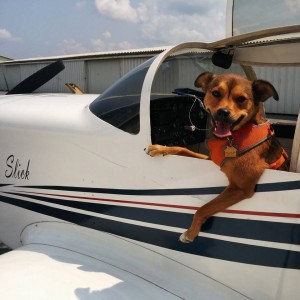 Pre-Flight Checklist
Carl is recording from near Sky Manor Airport in Pittstown, NJ where he watched balloons taking off this evening. Sean is out this week but everyone else is here and ready to go!
Cruise Flight
Victoria visited Iceland, where she got to see about 75% of the country. She said General Aviation is well represented and very healthy there. You can check out pictures at her blog.
Also Victoria will be at the AOPA Homecoming Saturday 10/4 at the Frederick Municipal Airport booth 21 (Aviation Insurance Resources) from 9-4. Turbo The Flying Dog will also be there. You can also come to hanger E-7 11-2 for a free cookout!
For tonight's main topic, Carl reads an email from a listener about mitigating safety problems in General Aviation. The group discussed various safety issues, different types of aircraft and the mitigating circumstances. Victoria also discussed some of the issues related to different planes and insurance rates, and the whole group discussed seat restraints and how they use them. 30% of GA deaths are a result of head injuries which could possibly be prevented by using restraints.
After Landing Checklist
~Picks of the Week~
Victoria: Skyfunder.com Flexible, worldwide crowd funding for aviation and aerospace projects.
Rick: Log Ten Pro for Mac & iOS. Digital log book for flight tracking, syncs with iCloud.
Carl: Pilot Get – a – Ways. A wonderful site for adventure travel for aviators.
Eric: AOPA Flight Risk Evaluation App. ASI online risk course evaluation tool, which includes weather data.
This episode is sponsored by: