Podcast: Play in new window | Download
Subscribe: Apple Podcasts | Android | RSS
Pre-Flight Checklist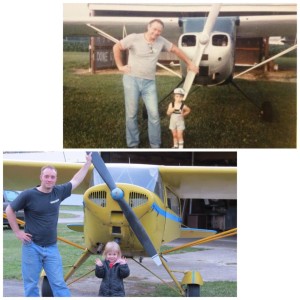 The whole gang is here for a special interview with Matt VanDervort and discuss his crossing the Continental Divide in a vintage aircraft.
Victoria just got back from AirVenture and gave a little report and preview of the upcoming report in episode 102. Also, Turbo Learns to Fly is out and for sale!
Cruise Flight
Tonight's show is a special interview with Matt VanDervort of Vans Flying Services. Matt repairs and restores many types of aircraft but specializes in antique and vintage.
Matt's Grandfather got him started with flying, right after he was potty trained!
He acquired his recreational flight certificate when he was 17 in a Taylorcraft.
Matt's Grandfather was an Auto Body Teacher and A&P Mechanic, and encouraged Matt to get his licenses.
Matt also delivers aircraft, and recently delivered a Piper J-5 Cub Cruiser, crossing the Continental Divide to do it.
Matt gave some great answers to questions about fabric airplanes including evaluating before purchase, a bit about how they work, and how to find someone to work on them.
After Landing Checklist
~Picks of the Week~
No picks of the week this week since this is an interview episode.