Podcast: Play in new window | Download
Subscribe: Apple Podcasts | Android | RSS
Pre-Flight Checklist: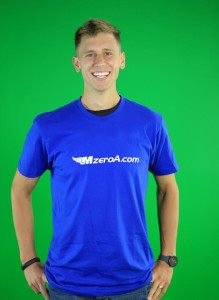 Carl, Sean, and Tom are here to interview Jason Schappert of MZeroA, which is an online training site for pilots which includes online ground school, books, videos and more. They work with pilots of all levels from brand new pilots in training, to current pilots, and even "rusty" pilots that have not flown for a while and need to resharpen their skills.
Cruise Flight:
In this Interview, Jason and the crew discuss:
How Jason got into flying.
Living to fly vs. flying to live.
How he got into the online marketplace.
How to successfully get your spouse into aviation.
Working with the Young Eagles program and the Rusty Pilots Program.
Jason is developing a documentary movie about the Rusty Pilots program called Flying Again. You can watch trailers, pre-order the DVD, and also get the companion book which provides the how-to of getting back into the left seat.
31 Days to becoming a safer pilot.
Having the right attitude to move forward in aviation.
For those interested in starting flight training, or restarting, Jason has the Private Pilot Blueprint book.
If you want to get a hold of Jason, you can visit m0a and click on their support, or ask Jason a question, and speak with one of their CFI's.
After Landing Checklist
~Picks of the Week~
No picks of the week because this is an interview episode.
Announcement: Carl has set up a donation link for the Polk State Flight Team. Carl is donating one full day's salary to raise money for the team, and is encouraging others to do the same. Please consider donating, and email at contact@stuckmicavcast.com to let us know.