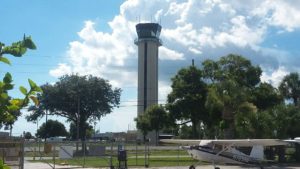 Podcast: Play in new window | Download
Subscribe: Apple Podcasts | Android | RSS
Preflight Checklist:
Do you ever wonder what happens when you are handed off to another air traffic controller? In this episode we will explain. Joining us today is Chris Pezalla who discusses his article he posted on ExpertAviator.  We also have some other special guests from our mobile reporting studio at Air Venture.  Listen to find out who our surprise guest was on the show!
Announcements:
Cruise Flight:
We have a few special guests joining us on the podcast today. First, Larry is live from Ardy and Ed's Drive In, Oshkosh, Wisconsin with Pilot JimG.  Jim will be presenting at the AirVenture Forums concerning aircraft maintenance records. Check out his form and others clicking here.  It sounds like Larry and Jim are having a great time at Oshkosh already.
Our main topic this episode is ATC Handoffs and the mystery behind them.  Carl and our other special guest Chris Pezalla lead the discussion. It is interesting discovering what happens behind the scenes during a handoff from Air Traffic Control.
After Landing Checklist:
~Picks of the Week~
Tom – VOR Simulator
Sean – Dreamliner Farnborough practice video
Carl – Airbus response to Boeing 100 year anniversary.
Rick – Landing a Cessna 172 at O'Hare.
Victoria – Her New Confidence To Fly Blog
Jim G – Forum Maintenance Records for Pilot Owners
Larry – Camp Scholler at AirVenture