Podcast: Play in new window | Download
Subscribe: Apple Podcasts | Android | RSS
Preflight Checklist
In this episode we interview Ben Sclair, publisher of General Aviation News and Living With Your Plane. We also review the movie "Sully" and discuss lessons learned.
Visit Our Sponsor:
Aviation Careers Podcast inspires future aerospace professionals by providing an inside look into aviation and aerospace careers. Aviation Careers Podcast publishes the largest scholarships directory and provides interview preparation and career coaching. To find out more visit AviationCareersPodcast.com.
Announcements:
Tom Frick received his  Instrument Flight Instructor Certificate!
Victoria Neuville– Paws and Planes. TurboTheFlyingDog.com or Facebook event.
Rick Felty – "Tabatha Fink" receives Readers favorite award.
Larry Overstreet – Listener feedback from JD Smoot.
Cruise Flight:
Movie "Sully" and lessons learned.
Coping with stress after an accident or incident.
Resources available for the general aviation pilot.
After Landing Checklist:
~Picks of the Week~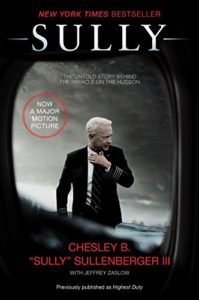 ~Links~
International Critical Incident Stress Foundation