Podcast: Play in new window | Download
Subscribe: Apple Podcasts | Android | RSS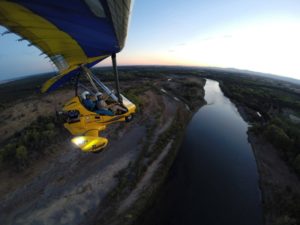 In this episode Carl and Rick interview Pilot Jim G about his experiences with light sport, how to get into soaring, and it's advantages.
Preflight Checklist:
Sponsor:
AviationCareersPodcast.com offers the largest directory of aviation related scholarships, along with scholarship advice, career coaching, and more.
Announcements:
Valeri Aviation is moving to Lakeland, FL!
Cruise Flight:
Glider Rating
Glider clubs
About a tenth of the cost of flying a 172
Advice for new glider pilots
Light Sport advantages
After Landing Checklist:
Picks Of The Week:
No Picks since this is an interview show
Links Mentioned In The Podcast:
Video Of The Week:
There's a trike (weight-shift control) instructor/pilot named Henry who does some incredible videos from his trike. He's called "Henry TrikeLife" on YouTube.
Henry made a collection of his 2016 videos here: