Podcast: Play in new window | Download
Subscribe: Apple Podcasts | Android | RSS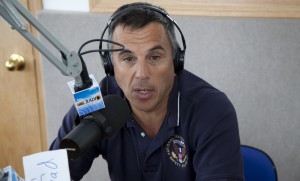 Pre-Flight Checklist
The crew is here along with special guest Bill English, Lead Accident Investigator on Asiana Flight 214.
Mr. English is an Investigator-in-Charge for the Major Investigations Division for the National Transportation Safety Board headquartered in Washington, D.C. Mr. English also worked for the FAA and has a background in navigation.
Cruise Flight
This week's main discussion is on the crash investigation of Asiana flight 214 in San Francisco in July 2013.
How the NTSB learns about an accident and how they assemble a team and get to the accident.
How the Major Investigation Division team members deal with the tragedy of these accidents themselves.
How the NTSB determines what pictures and information is what released and what is kept confidential.
How the NTSB sorts out all the data from an accident to determine the "probably cause" of an accident but also the recommendations the NTSB makes to the FAA, airlines, etc.
The different products, reports and information put out by the NTSB.
What's in the investigator's "go bag?"
Importance of standard operating procedures when calling out what the pilot is doing with the aircraft.
What we as general aviation pilots can learn from Asiana 214.
The importance of teaching and instruction even for experienced pilots.
After Flight Checklist
No picks this week, as we enjoy this wonderful interview of our very special guest.
After Landing Checklist
This episode is sponsored by: