Podcast: Play in new window | Download
Subscribe: Apple Podcasts | Android | RSS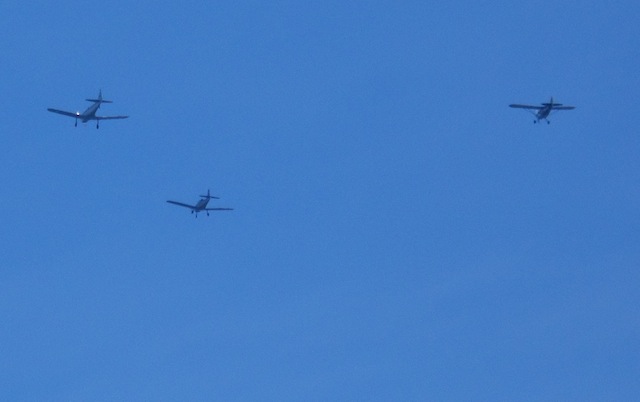 This show is chock full of useful goodies, starting first with a flying story from Victoria about a bird strike on landing. We discuss many areas of this topic from national statistics to reporting bird strikes to the FAA. Then Carl share his recent experience flying the Redbird FMX full motion general aviation flight simulator. So let's jump right into it.
***Don't forget to share this episode by clicking that Like, Share, Tweet button to spread the love!***
Pre-Flight
Announcements
Autumn Airshow – October 13th, 2013 brings the 40th annual Ducksford Autumn Airshow in Cambridgeshire, England. This historic airfield will feature a display of Sea Furys, Spitfires, and Hurricane Hunters, including some aerial demonstrations. Venture out for a day of aviation history.
SUN 'n FUN Wings n Things – Youth Aerospace Weekend, from October 25th-27th, introduces people to the world of aviation. Kids from ages 7 to 18, free flights for first time youth fliers, an F-18 simulator, camping, scout badges, including a chance to meet an astronaut. Your child will adore you for this.
LIVE From Meigs Field Chicago – Len sits down with Jon Kessinger to talk about his passion for aviation, the background and mission of Midwest Flight Lines, and our observations of the once great Meigs Field and all that remains, all live on-site. An audio episode NOT to be missed!
Subscribe Via E-Mail – You can now get all of your favorite SMAC content delivered straight to you e-mail inbox and never miss one of our updates again! Plus, other special e-mail offers and sneak peaks for our newsletter members only. Sign up right now.
Podcast Feed Maintenance – As a another reminder, Apple recently stopped supporting Enhanced Podcast Feeds, so all of our audio files have been swapped and updated to MP3 format. Our secondary MP3 feed has now been removed and unlisted from iTunes. Everything has been automatically redirected and we expect no show interruptions on your end.
New Sponsor – We're excited to have teamed up with Aviation Universe, Chicago's Aviation Emporium, to sponsor us. Join us in welcoming them to our aviation family!
Cruise Flight
Show Notes
After Landing Checklist
~ Picks of The Week ~
This Episode Is Sponsored By