Podcast: Play in new window | Download
Subscribe: Apple Podcasts | Android | RSS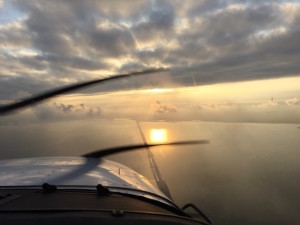 Pre-Flight Checklist
Carl recently flew in a 172! We'll put a picture in the show notes.
Eric's student Esteban soloed!
Cruise Flight
Tonight we are working on clearing out the backlog of listener email going back to the middle of 2014. You can continue to send us questions at contact@stuckmicavcast.com. Going forward we will be answering them on a regular basis.
Topics covered:
Thank you for the show and good luck to Len from Zurich, Switzerland.
A comment from episode 74: You can now fly if you are color blind, but you will have a restriction on your medical certificate.
Training question: do you need to retake your written FAA test if you have a break in training?
A question on training hours in a simulator and changes from the FAA.
A request for a podcast on the Reno Air Show.
Sandpoint, Idaho Air Park.
A comment from Russ Roslowski about askcfi.com.
An answer to what happened to Columbine I, General Eisenhower's personal plane.
An offer to help Sean when visiting the air show in Stuart, Florida.
A comment about a hanger home bed and Breakfast in Danville, Florida.
A request to discuss more air shows especially the smaller ones that do not get much airtime.
~Picks of the Week~
After Landing Checklist
Links: