Podcast: Play in new window | Download
Subscribe: Apple Podcasts | Android | RSS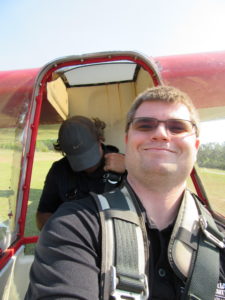 Welcome to Episode 154 of the podcast about learning to fly, living to fly, and loving to fly. Today we have a few special guests to discuss Ways to improve your piloting skill and have fun in the process. Chris Pezalla is an aviation consultant, attorney and author. To learn more and read his aviation articles visit: https://www.facebook.com/3pointaviation/. Before we get started we have a few announcements.
Preflight Checklist:
Sponsor : AerospaceScholarships.com
Announcements:
See You At AOPA Fly-In Tampa, FL. Peter O. Knight Airport.
Polk State Flight Team Competition in Auburn, AL.
New Online Courses can be by visiting https://valeri-aviation.thinkific.com
Cruise Flight:
Dave Abby reports from AOPA Fly-In Groton, CT.
Ways To Improve Piloting Skill And Have Fun In The Process:
Why do you improve our skills?
How much more is there to know?
Additional Training and Certification
Gliders
 -Improved energy Management

-Improved Stick and rudder skills

-Different viewpoint (learn new things)

-No written test if pilot has powered certificate
Tailwheel:
-Improves stick and rudder

-Improve situational awareness

-Improved skills transfer to other aircraft (ATR story)

-No checkride or written tests

-Never expires
Seaplanes
-Fun and low pressure

-No written test if pilot has land certificate

-Great for stick and rudder

-Multi-seaplane (funny story)

-Never expires
Single Engine ATP
-Why would anyone needs this?

-Lower Insurance ←—that's not going to do anything for insurance, sorry! -vn

-Includes Instrument Rating ←-this does!

-Better transferable to international ratings
Flight Instructor
-Improved situational awareness

-Transform from pilot to flight manager

-Able to analyze own skill
After Landing Checklist:
Picks Of The Week:
Chris – FAA Glider Flying Handbook
Carl – Sunrise Aviation
Rick – FlightChops
Victoria –https://www.jonesairandsea.com/
DaveAbby – AOPA Fly-In
Tom – https://www.aopa.org/community/events/aopaA-fly-ins/2017-aopa-fly-ins/tampa
Links Mentioned In The Podcast:
https://www.facebook.com/3pointaviation/
Video Of The Week: