Podcast: Play in new window | Download
Subscribe: Apple Podcasts | Android | RSS
Pre-Flight: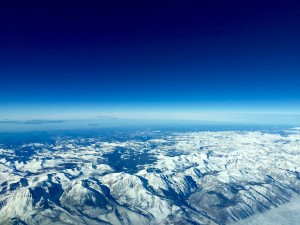 Carl, Eric, Larry, Tom and Russ are here for this episode to warm your heart for aviation in this cold weather. Eric is currently in Washington, D.C. working on the new Airman Certification Standards with an FAA working group, and he's not used to it being this cold! Larry is even colder weather where it is 1 degree!
Russ announced new rules for Student Pilot Certificates beginning April 1st. From now on when you go for your 3rd class medical certificate you will not get your Student Pilot Certificate there, you will get it through your flight instructor, and it will be a plastic card. The new plastic certificates do not expire, but it is expected that the processing time may be lengthened because it needs to go to the FAA and TSA, which could potentially delay the time to solo. The FAA is trying to get the turnaround time to 3 weeks or less, but advanced planning will be required to avoid delays.
Cruise Flight:
The main topic for today is flying in colder weather, especially when flying IFR and utilizing cold weather restricted airports.
From high to low, from hot to cold, look out below! Altimeters could potentially give altitude errors in cold weather. This creates restrictions at certain cold weather airports.
Russ explained required obstacle clearance in cold weather restricted airports.
The colder it is, and the higher up you are above the weather station (usually airport you are flying to) the more the altimeter can be off, as much as 500 or more feet.
In a VFR environment, it's not as big of a deal, and in some places or in some groups flying is not done below temperatures that would cause altitude problems.
Airplanes have conditions in which they are designed to operate, and it is very important to know what those limitations are and abide by them.
Heaters and blankets can be used to keep planes warm while on the ground, but heaters can also damage certain parts of the engine.
If it's too cold to fly, you can still keep your skills up by using a simulator.
After Flight Checklist:
~Picks of the Week~
Tom: Weather Flying by Robert N. Buck, a great and current book about weather and aviation.
Russ: The Stafford Air and Space Museum at Weatherford Airport (OJA) near Oklahoma City, which has all kinds of aviation and space exhibits right off I-40.
Carl: The 2016 edition of the Aerospace Scholarships Guide will be out in the next week!
Larry: Jacobson Flare App, which addresses the flair portion of the landing procedure.
Eric: Eric had to cut out early, but you can check out Polk State College where Eric runs the Aerospace Program. This is a great university for an aerospace education!
Links:
AC 91-13C – Cold Weather Operation of Aircraft
InFO 15002, Implementation of cold temperature altitude corrections at "Cold Temperature Restricted Airports" found in Notice to Airmen Publication (NTAP)