Podcast: Play in new window | Download
Subscribe: Apple Podcasts | Android | RSS
Pre-Flight Checklist: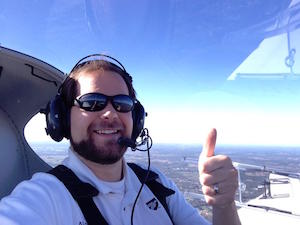 Welcome to another informative episode of the Stuck Mic AvCast. Joining me today are my favorite scholarly aviators: Tom Frick, Larry Overstreet, Paul Grieco, Russ Roslewski, and Sean Moody. As with most scholarly aviators our hosts are continually trying to improve their aviation skills and knowledge. Today we will be discussing the new standards the FAA is implementing to test pilot skills and knowledge, the Airmen Certification Standards.
Joining us is a very special guest. He is one of the working group members of the Airmen Certification Standards (ACS) team and chaired the group responsible for prototyping ACS in the field.  He also is involved in leading the effort towards implementation of ACS for the Private Certificate and Instrument Rating due out in June 2016. Our guest today is an outstanding aviation educator, pilot advocate, and all around nice guy; Eric Crump of Polk State College. Welcome to the show Eric!
Cruise Flight:
Announcements:
How to contact us : Twitter, Facebook, Website Comments.
Sun N Fun 2016 April 5 through April 10th. We will broadcast an episode live from Sun N Fun Radio.
The 2016 Edition of the Aerospace Scholarships Guide has been released on our site and on Kindle.
We discuss:
What is ACS?
Why ACS and why now?
How Eric was chosen to be involved in the process.
Other key players in the ACS and the diverse backgrounds of those individuals.
The prototyping process.
The advantages of ACS for the applicant.
The Advantages of ACS for the instructor.
The new format of ACS and how it works.
An example comparing ACS to the PTS.
Implementation Dates.
Where we can find more information about ACS.
After Landing Checklist:
Links:
Changes to pilot testing and certification set for June from AOPA