Podcast: Play in new window | Download
Subscribe: Apple Podcasts | Android | RSS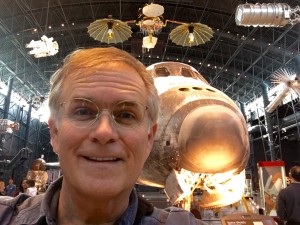 Welcome aviators and airplane geeks to the show where we talk about learning to fly, living to fly, and loving to fly. Spring is upon us and for many this is the season where we start flying again from a winter break. It also is the season of dynamic changes in weather and strong winds. Tonight we are going to discuss one of the most important topics and one that can prevent most landing accidents; crosswind landings and how to set our personal limits.
Joining us this evening we have with us aviators from a variety of backgrounds including flight instructors, new pilots, and airline pilots. This should be an interesting discussion and most importantly I hope you will learn something about setting your own personal crosswind limits.
Pre-Flight Checklist:
Before we begin our discussion of crosswinds we have a few announcements:
Cruise Flight:
Crosswind Landings – What is Your Limit?
Personal Minimums
Crosswind limitations
Tips And Tricks
What are our wind challenges?

Gusty Winds
Wind Shear
Cross Wind

Max demonstrated crowsswind
Safe ground handling
Pilot limitations : stress, lack of recent experience, fatigue, etc.
Determining your crosswind based on airspeed and crab angle.
After Landing Checklist:
~Pick Of The Week~
Victoria – Aircraft Wrecks in Arizona and the Southwest: A site dedicated to history of crashes complete with modern pictures.
Rick – Video of an Extra300 doing maneuvers.
Carl – FDOT Airport Directory. You can get a spiral bound copy with all Florida airports including military.
Russ – Wind History: A great website to get detailed historical wind data for local airports. Averaged 2006-2010.
Tom – Flightintel app for Android or iOS: wind and weather information for 50 miles around you.
The next episode of Stuck Mic AVCast will be broadcast LIVE at Sun n' Fun! Carl, Tom, and Russ will all be there, stop in and say "hi!" Rick and Victoria will also be on the live episode.