Podcast: Play in new window | Download
Subscribe: Apple Podcasts | Android | RSS
Pre-Flight: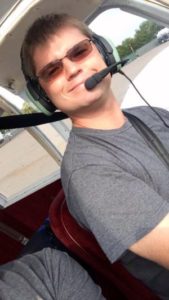 Welcome to another edition of the Stuck Mic AVCast! Carl, Larry, Eric, Rick, Tom, and Victoria are all here. We have a special interview tonight with Chris Pezalla, who literally wrote the book on advanced holding patterns! But first, some announcements:
AirVenture is coming up July 25-31. You can get more information at their website. Larry and Tom are going and Carl is hoping to be there for one day.
Pat Summit passed away on the day that this was recorded. She was the winningest coast in Women's Basketball history, and a true inspiration to Carl as a coach.
Cruise Flight:
Today we have a pre-recorded interview between Carl and Chris Pezalla, the author of the Advanced Guide to Holding Patterns. This is a great resource for instrument flyers. He has also appeared on the Aviation Careers Podcast.
Chris is an airline pilot, has an aviation MBA, and is working on Aviation Law. He has also restored a 1961 Piper Cherokee, an original with the trim crank on the ceiling.
Chris is available at his website Three Point Aviation.
Holding patterns vs. procedure turns.
After Landing Checklist:
~Picks of the Week~
The only Pick of the Week is The Advanced Holding Patterns Video. Click Here or on the page below to watch the introductory video and learn more about this educational online video series. Don't forget listeners of Stuck Mic AvCast get a 10% discount on all products and services at ExpertAviator.com.  Use the coupon code SMAC10 for your discount.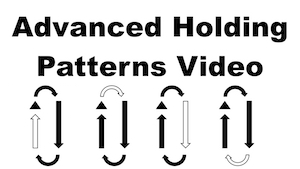 We will be doing a Q& A session in one of our next episodes so stay tuned!