Podcast: Play in new window | Download
Subscribe: Apple Podcasts | Android | RSS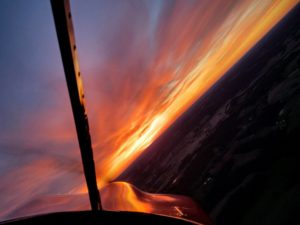 In episode 136 we discuss third class medical reform, interview Victoria and discuss a recent article written about her, and discuss the approach to ILS 01 in Medellin, Columbia discussed in a past episode. Of course, we have picks of the week, exciting announcements, and more. Don't forget to click on the video of the week and visit our sponsor AerospaceScholarships.com.
Preflight Checklist:
Sponsor: AerospaceScholarships.com
Announcements and Shout Outs:
Tyler Watkins was listening to the stuck mic podcast on min fuel and realized that Larry was the DA40 that he helped in Springfield.
FAA RELEASES THIRD CLASS MEDICAL REFORM FINAL RULE
Cruise Flight:
Flying Fast And Strong …. Continuing To Soar!
SPORTY'S AVIATION TREND REPORT HIGHLIGHTS GOOD NEWS
ILS RWY 01 Medellin, Columbia
After Landing Checklist:
Picks Of The Week:
Carl – Third Class Medical Reform | What It Means For You!
Russ – "The Aviators: Eddie Rickenbacker, Jimmy Doolittle, Charles Lindbergh, and the Epic Age of Flight"
Rick – http://weatherlineapp.com
Victoria – The Concorde type plane in The Man in the High Castle
Larry – EAA IMC Clubs 
Tom – Stick and Rudder / Wolfgang Langewiesche    
Links Mentioned In The Podcast:
Video Of The Week:
AOPA Mark Baker Comments on Third Class Medical Reform